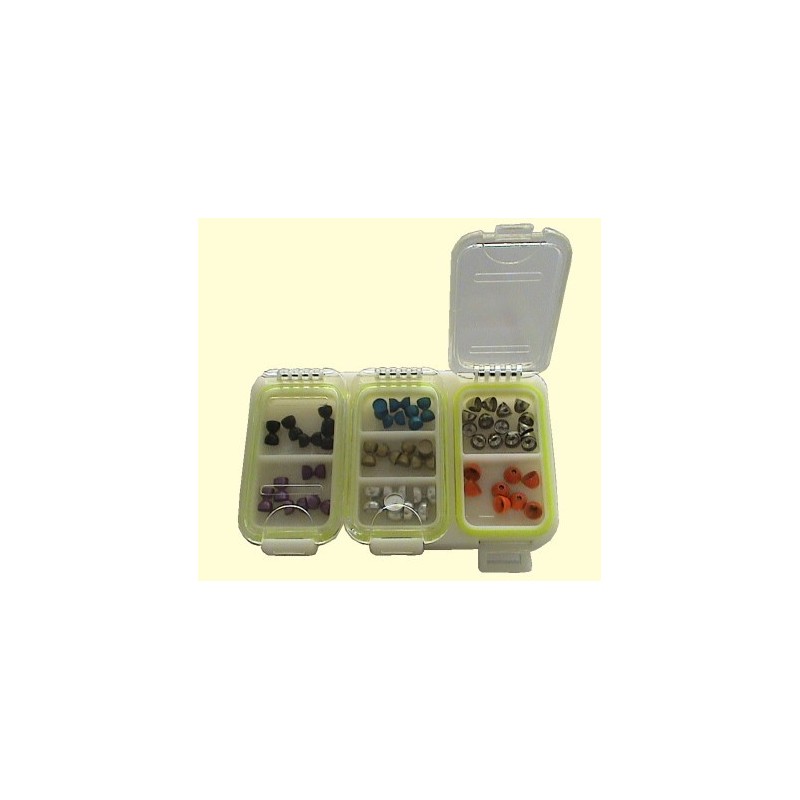  
Single face beads dispenser
Beads dispenser that can settle one's tying accessories as beads, cones head, hook etc ..
Plastic box with three transparent covers and seven compartments allowing an easy take out thanks to a round edge.
This dispenser can settle a large kind of tying material such as brass and tungsten beads, cone head, twin eyes, hooks and so on ..
No customer reviews for the moment.
1 other product in the same category:
Customers who bought this product also bought: